Jennifer Hudson Shows Off Her Inner Diva In Sexy Thigh-High Boots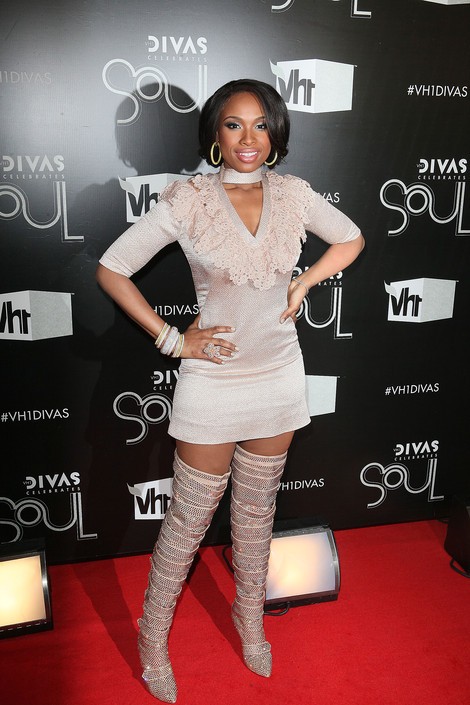 Jennifer Hudson attended the VH1 Divas Celebrates Soul in New York City over the weekend. She rocked a short dress with a lace collar and fierce thigh-high boots. What do you think of her look?
Jennifer stars in the upcoming "Three Stooges" movie as a nun.  She plays Sister Rosemary alongside Jane Lynch as Mother Superior in the upcoming adaptation, due for release next year.
The actress/singer will also appear in "Winnie," a biopic about Winnie Mandella and adapted from the Anne Marie du Preez Bezdrob-penned biography - "Winnie Mandela: A Life."