Jennifer Hudson Looks Adorable In Polka Dot Panty Hose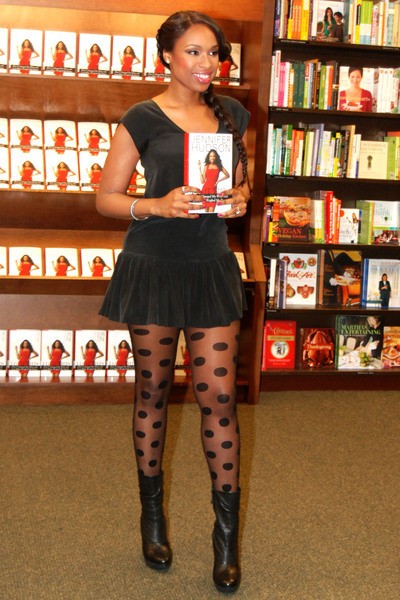 We spotted Jennifer Hudson signing her new book "Jennifer Hudson I Got This: How I Changed My Ways and Lost What Weighed Me Down" at Barnes and Noble in Chicago yesterday.
The singer/actress stars in the upcoming film "Winnie," playing Winnie Mandela in a biopic adapted from the Anne Marie du Preez Bezdrob-penned biography "Winnie Mandela: A Life."
She also stars in "The Three Stooges," a sampling of new slapstick adventures set in the present day.