Jennifer Hudson Laces Up A Little Black Bandage Dress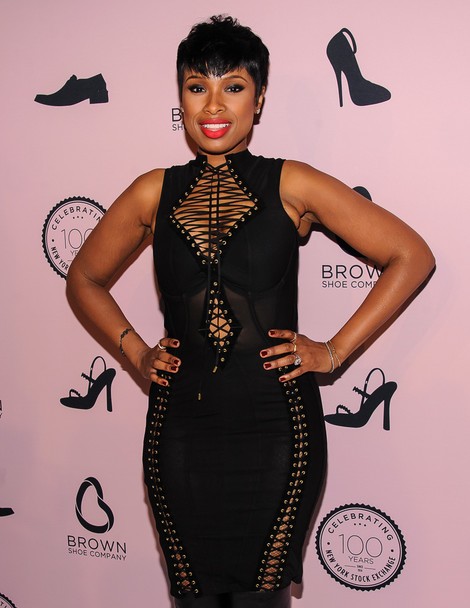 Jennifer Hudson found the perfect way to celebrate Brown Shoe Company's 100th anniversary of the New York Stock Exchange by lacing up a skintight bandage dress.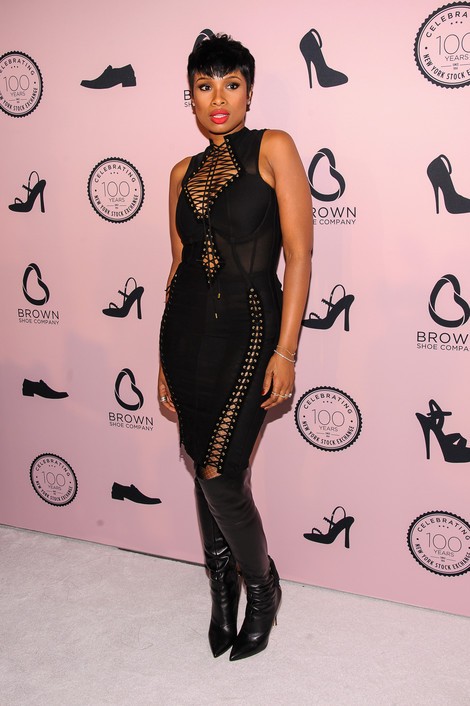 The form-fitting outfit was adorned with dozens of laces along her legs and up the front. She even had aglets (those are the black or metal ends to show laces). Ironically, her knee-high boots featured zero laces – because why overdo it?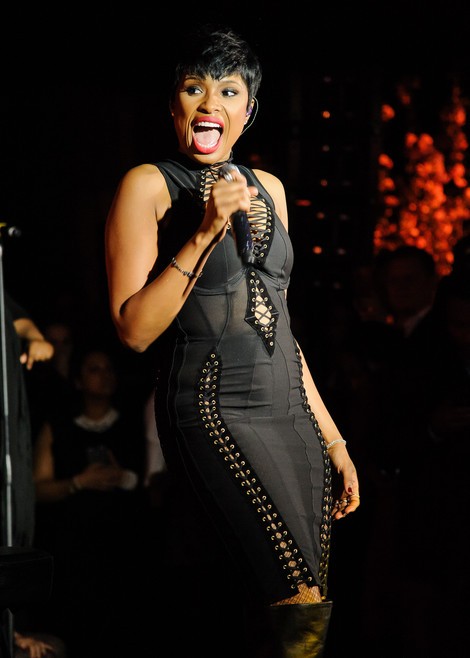 Hudson performed her new tune Walk It Out to an audience that included fellow musicians Nelly, Estelle, and Fergie.
What do you think of Jennifer Hudson's lace dress? Just right or over the top?