Jennifer Garner Shows Off Her Curves In Red At 'Timothy Green' Premiere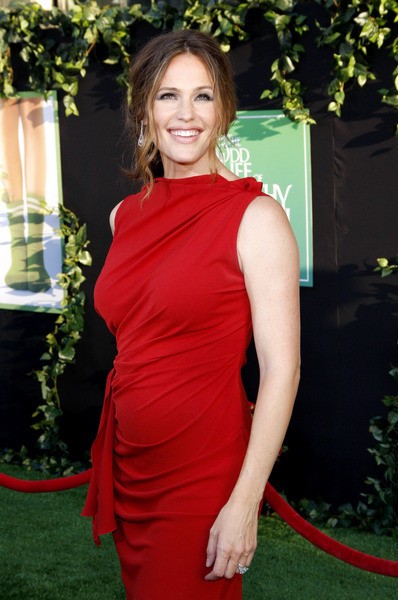 Jennifer Garner attended "The Odd Life Of Timothy Green" premiere in Los Angeles yesterday wearing a bright red wrap dress with her hair pulled back in a loose bun.
The mother of three (including son Samuel who is just over 5 months old) stood out on the grass carpet to promote her new project.
The film centers on a young boy named Timothy (CJ Adams) who comes knocking at a couple's door one night during a thunder storm. Eventually, the prospective new parents and their curious neighbors discover amazing things about the little boy.
See more photos of Jennifer at the premiere...