Jennifer Garner, Olivia Wilde & More Stars Dazzle At 'Butter' Premiere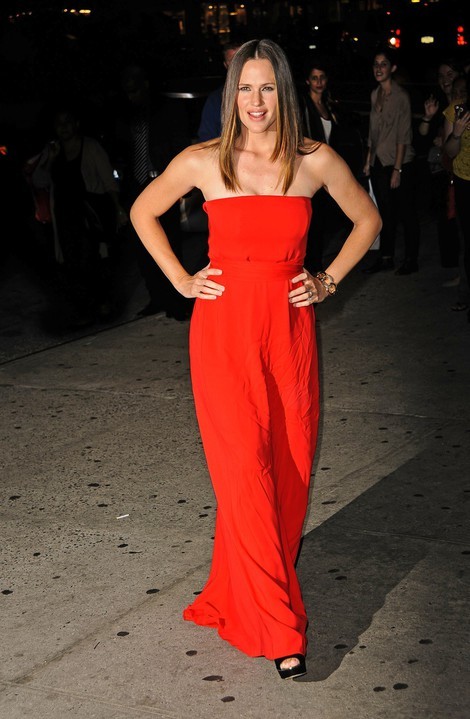 A bevy of beautiful celebs attended the "Butter" premiere in New York City on Thursday night. The film centers on a butter carving contest between Laura Pickler (Jennifer Garner) and a young adopted African-American girl named Destiny, who is a natural sculptor.
Garner looked incredible at the premiere in a red hot strapless dress. She was joined on the red carpet  by co-stars Olivia Wilde, Ashley Greene and Alicia Silverstone.
Wilde was stunning in a fitted white gown with gold pumps, while Greene was pretty in a pale pink frock. Silverstone opted for a cream-colored dress with a black sash tied around the middle.
"Butter" hits theaters Oct. 5.
See more photos of the stars at the premiere...