Jennifer Garner & Ben Affleck Celebrate Ninth Wedding Anniversary With Candlelit Dinner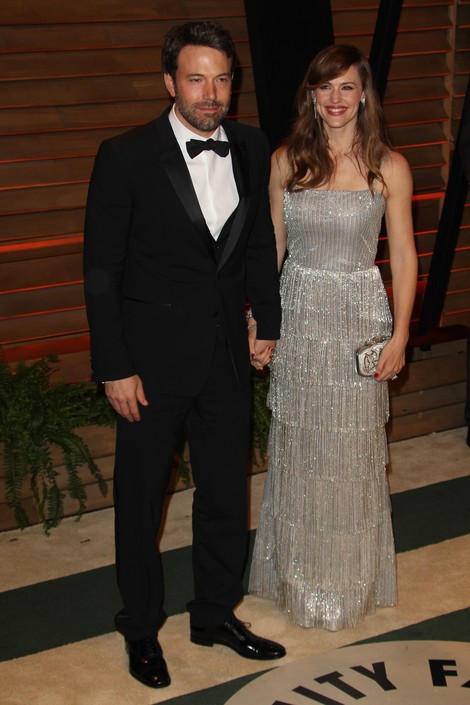 Congratulations are in order for Ben Affleck and Jennifer Garner on their ninth wedding anniversary!
The happy Hollywood couple were married on June 29, 2005, in a private ceremony in the Caribbean when she was already four months pregnant with their first child, Violet.
The duo celebrated their anniversary with a candlelit dinner at Bistro 82 in Royal Oak, Michigan on Sunday.  They reportedly ran up a bill of over $100 after ordering salad, oysters and steak.  A source at the restaurant said, "They looked like a great couple.  They paid a lot of attention to each other."
The insider also revealed that Affleck complimented the chef on his culinary skills.
In related news, Affleck has come under fire after his wife's "13 Going On 30" co-star Mark Ruffalo said that the "Daredevil" actor was the reason why he and Garner were no longer friends.  A fan called in to "Watch What Happens Live" and asked if Ruffalo and Garner still kept in touch with one another.  To that Ruffalo responded, "We had a great time together, and I think we would, but then Ben came on the scene and that was the end of that."
Happy anniversary!