Jennifer Connelly Took Up Hiking To Escape The Paparazzi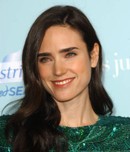 Actress Jennifer Connelly took up hiking as a hobby in a bid to keep the paparazzi from photographing her.

The A Beautiful Mind star is an enthusiastic walker and her husband Paul Bettany reveals she uses the activity to escape the limelight.

He says, "I am a city boy but my wife loves the outdoors and consequently I do a lot of hiking, and I mean proper hiking up in the mountains. Her reason for that is you never get paparazzi up in the mountains."

Bettany jokes, "If you do, you can kill them and bury them and no-one will ever know."