Jennifer Connelly Allows Her Children To Curse At Home

"I'm very against rudeness, I believe in manners, I believe in discipline, but other things that people are very uptight about, I'm not... I'm not uptight about cursing. I won't let my kids say, 'You're a f--king a--hole' - because that's rude...(I say) 'Don't go to school and say, Teacher, pass me a f--king pencil.'"
Jennifer Connelly
has no problems with her kids swearing at home.
Jennifer has a 6-year-old child, Stellan, with husband
Paul Bettany
and a 12-year-old son, Kai, from a previous relationship with photographer David Dugan. Jennifer explained on
Jimmy Kimmel Live
that words that are forbidden in most homes are allowed in hers. She says her kids don't swear often and not in public.
Jennifer is currently starring in
9
, an animated post-apocalyptic fable about a rag doll.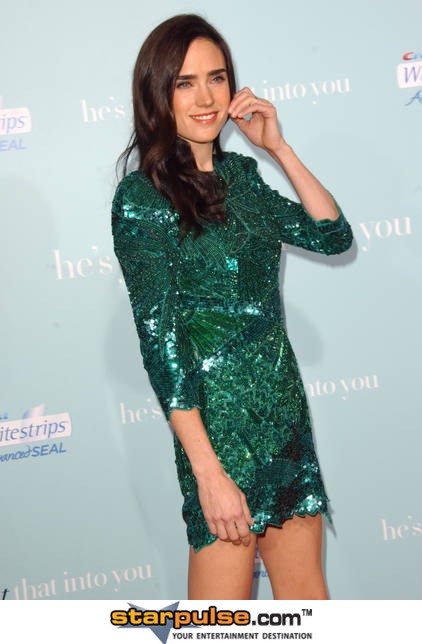 Image © Albert L. Ortega / PR Photos