Jennifer Aniston Would Love To Have Gisele Bundchen's Body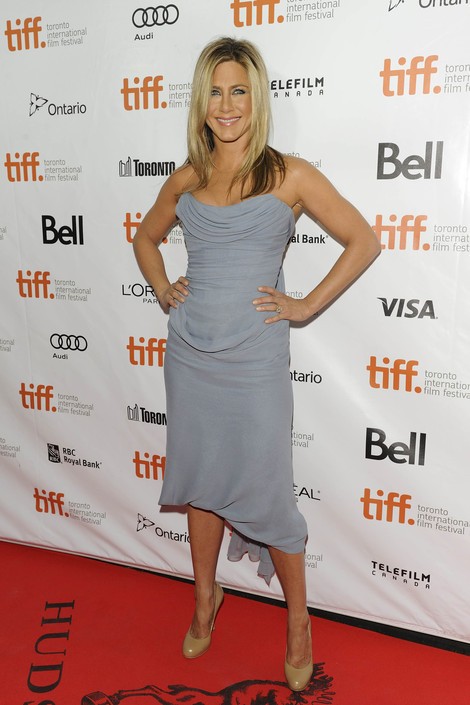 Jennifer Aniston is sexy and beautiful at 45, but even she wishes she could be as hot as a supermodel. When Self magazine asked the actress who she would like to trade bodies with for 24 hours, Aniston said:  "I'd love to be able to ski like a crazy person, like Lindsey Vonn. Then I'd also like to have Gisele's body, just 'cuz, why not?"
Aniston, who uses meditation and exercise as a stress relief, admits in the interview that she has weak spot - her homemade nachos, which she fries in coconut oil.
She also has no desire to start an Instagram account. "I don't have Instagram. And I'm not a fan of selfies. I don't understand them. I feel like there's enough out there, why add to it?" she said.
When asked if she could program her own TV network, she said she'd only air "good news." She explained, "Just positive stories. Heroic stories. Cute puppy dogs doin' stuff. Great television shows. I'd bring back all the great television shows from the 70's. Put Taxi back on the air. Things to make you smile."
The actress was very positive throughout the interview, despite recent rumors that she and her fiance Justin Theroux have cooled things off. Toward the end of last year the couple had been spending a lot of time apart  due to work commitments. Theroux also hung out in New York City during Aniston's birthday in February. She celebrated with friends in Los Angeles.