Jennifer Aniston To Become 'Jennifer Theroux'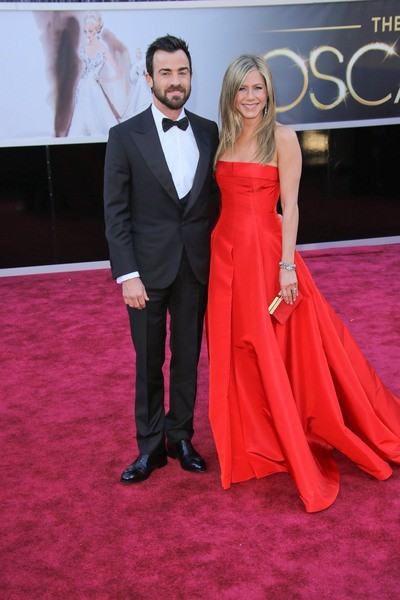 It seems that Jennifer Aniston is a traditionalist. She plans on taking her fiance Justin Theroux's last name after they wed, according to People.com.

Apparently, one of the reasons for the name change is that Aniston thinks the moniker sounds very "posh."  That's probably the reason why she did NOT take her ex-husband Brad Pitt's name.

Aniston was married to Pitt from 2000 to 2005 before he was reportedly unfaithful to her while working with Angelina Jolie on "Mr. & Mrs. Smith."

The actress wants a small, intimate ceremony, according to a source close to the star. The wedding will likely take place after she finishes filming her latest project (an Untitled Elmore Leonard film) in early March.
Aniston made news recently for diva behavior on the set of the film. Among other things she reportedly refused to eat lunch with the cast and crew, but her publicist has refuted the rumors.