Jennifer Aniston Takes It All Off & Shows Her Sexy Stripper Moves In Hilarious Trailer For 'We're The Millers'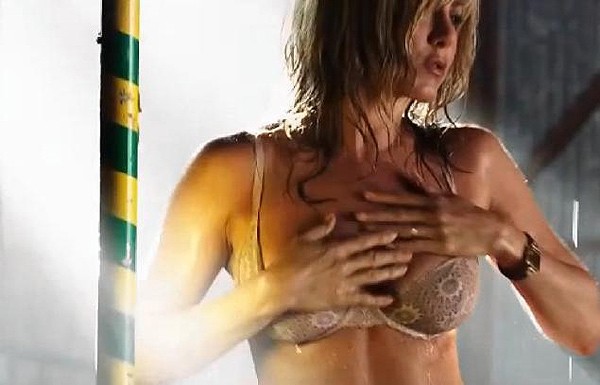 Jennifer Aniston gives off some serious sex appeal in the trailer for upcoming comedy We're the Millers.
The sexy star shows off her amazing 44-year-old body as stripper Rose O'Malley in the promo -- but that's not the only reason to check it out.

Aniston stars opposite her Horrible Bosses co-star Jason Sudeikis in the movie, which centers on David Burke (Sudeikis), a single guy hired by a drug smuggler (Ed Helms) to help him get a "smidge" of marijuana across the border from Mexico. Naturally, the "smidge" turns out to be "enough weed to kill Willie Nelson."

David enlists the help of neighbor Rose, along with Kenny, a "dork" that lives in his apartment building (Will Poulter) and "little gutter punk" Casey (Emma Roberts) to play his fake family on a vacation south of the border.

Things take a turn for the worse, of course, and an international drug dealer gets involved, taking the "family" hostage and prompting Rose to prove she's a stripper. And prove it she does.
"We're The Millers" opens in theaters August 9.
Check out the trailer below...