Jennifer Aniston Sparks New Pregnancy Rumors With Unflattering Dress At 'We're The Millers' Premiere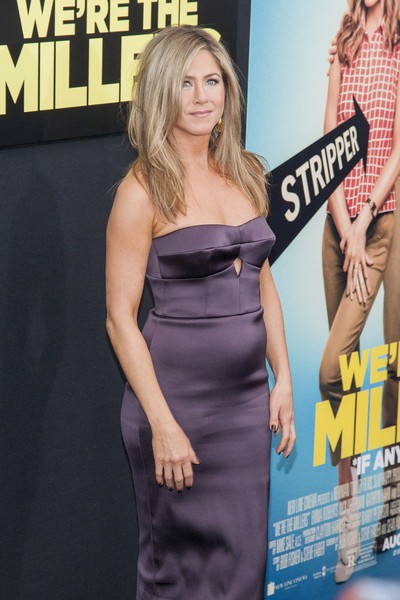 Jennifer Aniston has sparked pregnancy rumors after wearing an unflattering dress to the premiere of We're the Millers Thursday night, which gave the appearance of a baby bump.

We're guessing she's not though, considering she looked fabulous guesting on pal Chelsea Handler's show Wednesday night. However, last week while shooting new movie Squirrels to the Nuts in New York City, there were a couple of instances where the actress looked a little bigger than usual.

According to In Touch Weekly (which is always right), Jennifer has begun in-vitro fertilization treatments and plans on being pregnant "by her 45th birthday" in February.

An insider close to the actress and her fiancee Justin Theroux told the magazine, "she's ready" and she will be "an amazing mom."

At this point we'll believe Jennifer Aniston is pregnant when Jennifer Aniston says she's pregnant.


Check out some recent photos of Jen below and judge for yourself...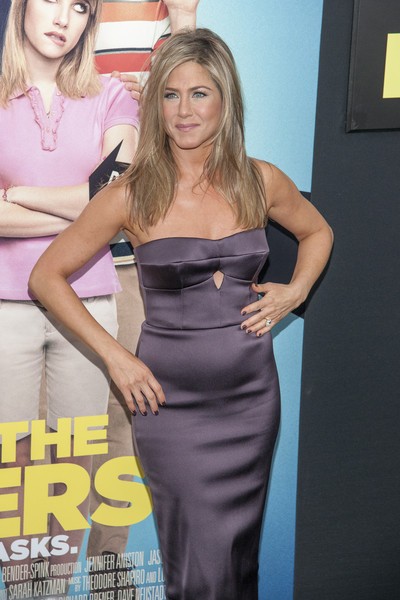 July 17: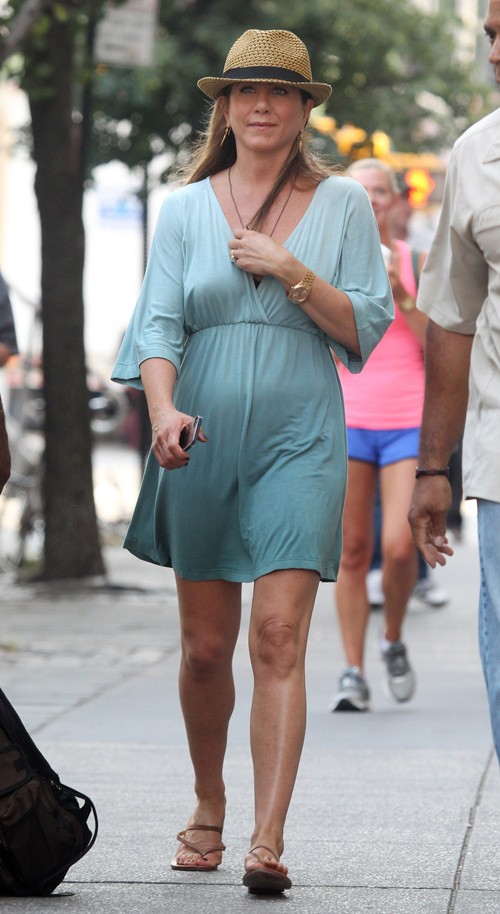 July 18: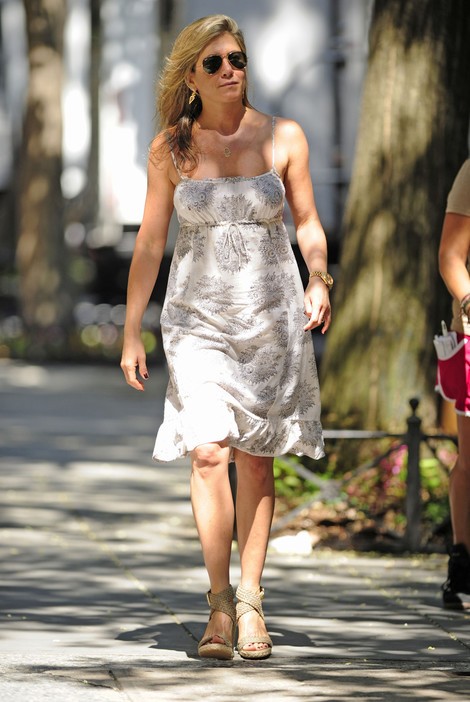 July 25: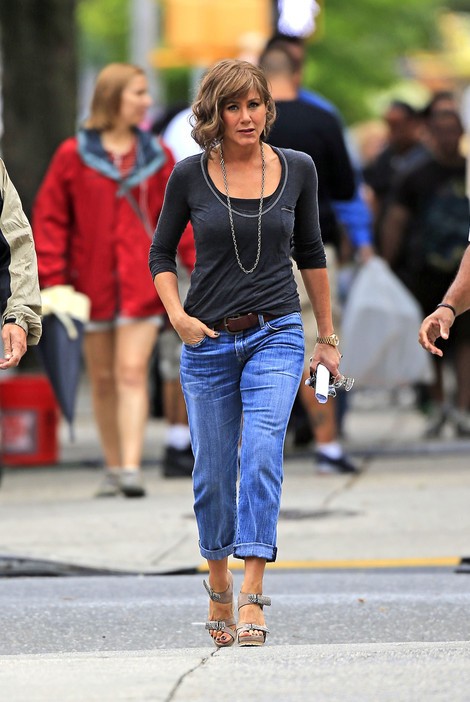 July 29: