Jennifer Aniston Says Marriage & Motherhood Shouldn't Define Her 'Value As A Woman'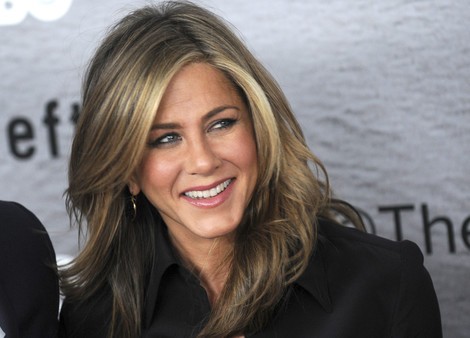 Jennifer Aniston is unwed and childless. The actress, 45, recently defended her position in society in an interview on the "Today" show, telling Carson Daly that her value as a woman shouldn't be defined by marriage or having children.
Daly mentioned the actress's Q&A with feminist Gloria Steinem in February in which the pair joked they were in "deep s**t" because they didn't have husbands or kids.
Aniston, who has been engaged to actor Justin Theroux since 2012, told Daly:  "I'd talked to her personally about this for a while, just because it is such an issue of, like, 'Are you married yet? Are you going to have your babies yet?'"

"I don't have this sort of checklist of things that have to be done, and...if they're not checked, then I've failed some part of my feminism or my being a woman or my worth and my value as a woman because I haven't birthed a child."
She added: "I've birthed a lot of things, and I feel like I've mothered many things. And I don't feel like it's fair to put that pressure on people."
Aniston stars in the upcoming film "Life Of Crime" about two criminals who kidnap the wife of a corrupt real-estate developer who doesn't want to pay the $1 million dollar ransom for her. It opens in theaters on Aug. 29.