Jennifer Aniston 'Pre-Engaged' To Justin Theroux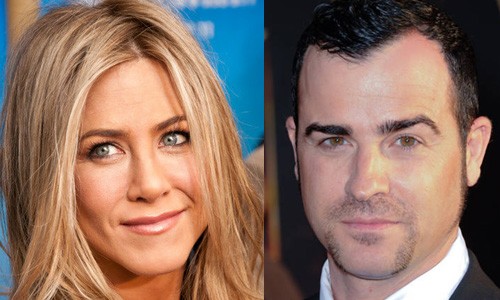 OK! Magazine is reporting Jennifer Aniston and Justin Theroux have gotten "pre-engaged," giving one another glamorous rings with their names on them and allegedly promising to get officially engaged soon.
"They're kind of pre-engaged," a friend tells the magazine "We keep saying, 'what's with the rings? It's only been a few weeks!' But she says it feels right." We previously reported that the couple were rushing a long with their relationship, moving in together almost immediately after becoming a couple.
It also appears Jen is molding her man into the perfect groom, making him shed the biker outfits and his beard.
"He has always been somewhat cynical and pessimistic," a source says. "But he has a happy, upbeat vibe now, like he's a better version of himself... Justin shaved his scruffy beard; he's gone from looking like a dirty biker to a leading man. The motorcycle boots have been replaced by Gucci shoes. Jen has been spoiling him with facials and pedicures."
Is Jen rushing into marriage so she can have children? What do you think?