Jennifer Aniston Plays A Dead Dog's Ghost

Jennifer Aniston stunned the audience at a Broadway charity event on Monday night when she made a surprise cameo in short play "The B---h Downstairs."

The former "Friends" star appeared as the spirit of a dead dog in the production - one of six short plays written and performed in a day for the 24 Hour Plays on Broadway bash.

But theatergoers weren't the only ones surprised at Aniston's participation - castmembers including Kyra Sedgwick, Sam Rockwell and Nia Vardalos were also unaware of her cameo, reports People.com.

And Aniston only just made it in time for the show, after rushing over from the New York set of her new comedy "Wanderlust."

A source tells the website, "She's known about the show for weeks, but whether or not she could perform depended on her shooting schedule. She actually came right from the set."

Aniston's actress pal Kathy Najimy says, "She did fantastic, and the crowd went wild. What's not to love? It's Jennifer Aniston."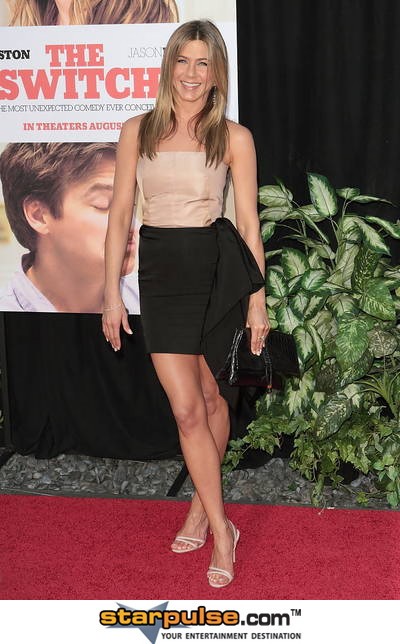 Click for more great Jennifer Aniston pictures: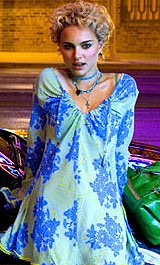 Our pals hooked us up with these, check 'em all out!
Don't you hate when Playboy puts someone on the cover and they're not naked inside? (The Frisky)
Natalie Portman wants to be the next Judd Apatow (PopEater)
Forget 'Talk Like A Pirate Day,' there's a 'National Sex Toy Day' (Lemondrop)
Jessica Simpson isn't worried about losing half her fortune in a few years when her new husband bails on her (Celebuzz)
All access to UFC All Acces host Rachelle Leah (pics too hot to show!) (Maxim)
No matter how old they are, boys will always be boys - especially when there's cleavage around (Buzzfeed)


Links from all over the web, right here on Starpulse!