Jennifer Aniston Open To 'Friends' Reunion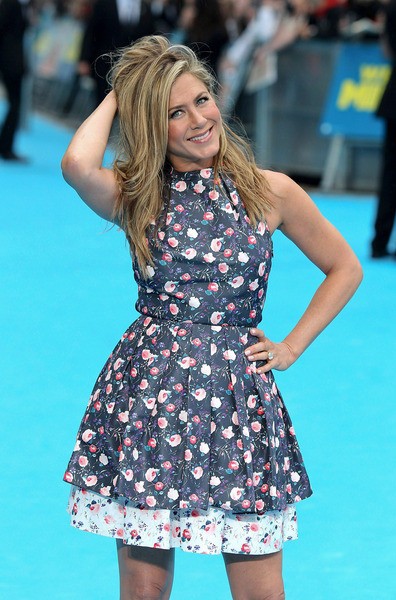 Jennifer Aniston, arguably the most successful star from the cast of Friends, says she's open to reuniting with the cast of the hit TV show.
Aniston held an interview with James Burrows, who directed the pilot of Friends and several episodes. At one point the moderator audibly wished for a Friends reunion, and Aniston quickly agreed: "I do too. I'd honestly go back to it if we could, I would."
The cast is split on the idea of making more Friends episodes, however. Lisa Kudrow has said she doesn't have an interest in seeing the characters 10 years later, but admitted she would attend a reunion if the entire cast and creative team were there. Matt LeBlanc said something similar, telling EW, "I don't want to see old Joey."
Matthew Perry, on the other hand, wishes the show was still on. He said, "I was like, 'Why in the world did we stop?'"
Aniston also shared the uncertainty of her role on the show during her chat with Burrows. The actress had worked on five pilots before getting a shot with Friends, and she was unsure which pilots would be picked up. In fact, the actress had to be removed from several cast photos because the creators weren't sure if she would stick around due to another pilot she starred in, "Muddling Through."
Something tells us Aniston is glad "Muddling Through" was canceled two weeks before Friends premiered.