Jennifer Aniston Offered Big Bucks To Write Tell-All, Including The Scoop On Her Exes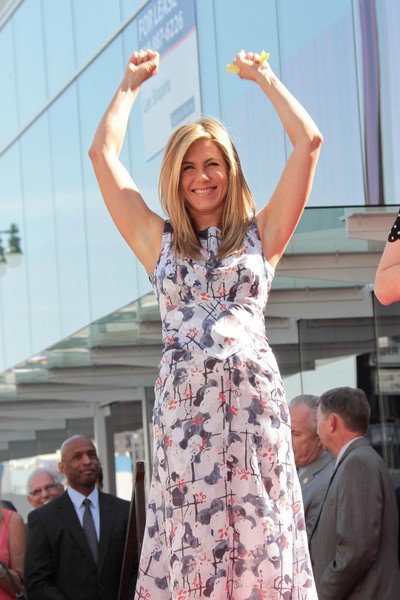 Everyone wants to know more about Hollywood's golden girl Jennifer Aniston, especially the scoop on her marriage and split to Brad Pitt.
Aniston has reportedly been offered big bucks to write a tell-all memoir in hopes she will dish about her current relationship with fiancé Justin Theroux and her divorce from Pitt.
A huge sum of money has been dangled before the actress, but a source told OK! magazine: "Jen won't want to dwell on bad things. She'll want people to be laughing, not crying. It's not about going after Brad and Angelina [Jolie], but if she does write it she will be honest."
Pitt left Aniston after working with Jolie on the set of  2005 film "Mr. & Mrs. Smith."
Despite her past romantic turmoil, Aniston is so happy now she's actually considering taking the offer and writing the book.
What else do fans want to know about the Hollywood sweetheart? Details about her hook-ups with John Mayer and Gerard Butler.