Jennifer Aniston Looks Great Without Any Makeup On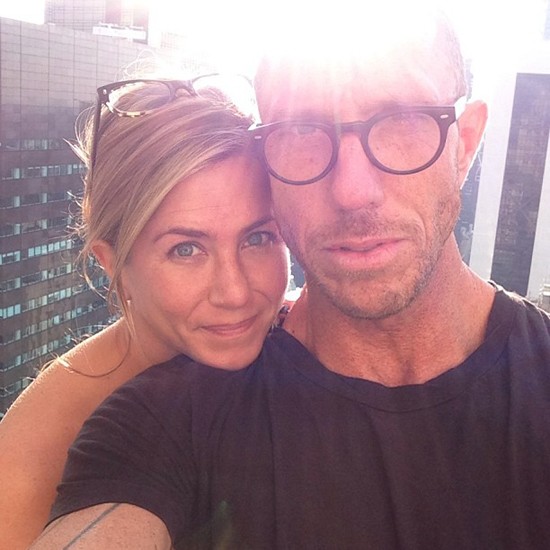 Jennifer Aniston's hairstylist recently Chris McMillan shared a photo of the actress without any makeup on, and she looks fabulous.

The Instagram snap shows the star with her hair pulled back and the caption: "Best #friends #no makeup #girl-time."

The 44-year-old has been busy promoting her upcoming film, "We're the Millers."  She made headlines at the premiere in New York City last week for wearing a tight purple dress that showed off a little bump on her tummy.
According to In Touch Weekly, Anison has been undergoin in-vitro fertilization treatments and plans on being pregnant "by her 45th birthday" in February.
Meanwhile, Star magazine recently claimed that she and her fiance Justin Theroux are nudists. According to the tabloid, "Jen has started to embrace her curves at home since longtime lover nudist Justin has persuaded her to join in on the fun." The actress called the article "absolute BS" during an appearance on "Chelsea Lately."