Jennifer Aniston & Justin Theroux To Wed Later This Month?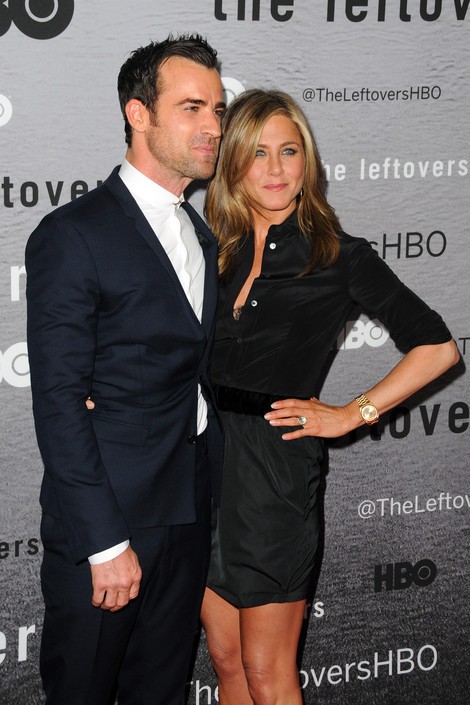 Rumors are circulating (again) that Jennifer Aniston and Justin Theroux are tying the knot this month. The pair, who got engaged in 2012, have been the subject of similar gossip in the past, so we'll see if it actually happens.
According to Star magazine, the couple will exchange vows at San Jose del Cabo's Flora Farm in Cabo San Lucas, Mexico, one of Aniston's favorite vacation spots.
An insider reveals: "Jen wants this wedding to be casual. She wants her guests to feel as though they can kick their shoes off and join in on the dance floor...This evening for her will be all about making memories with those she loves the most. That's what's important to Jen now."
Who will attend? The couple's family and close friends are expected to turn out, including Courteney Cox, Chelsea Handler, Sheryl Crow, Ben Stiller, Toby Maguire and Jimmy Kimmel.
Back in March 2013, People magazine reported that the pair were setting a date that spring (which didn't happen). Aniston Aniston told the Associated Press last summer: "We have yet to set any dates. There have been no cancelled weddings. There have been no postponed weddings. There have been no arguments about where to get married. Just clearing all that up...
 
"We just want to do it when it's perfect, and we're not rushed, and no one is rushing from a job or rushing to a job. And, you know, we already feel married."
Aniston was previously married to Brad Pitt, who has been engaged to Angelina Jolie since 2012.