Jennifer Aniston & Justin Theroux Haven't Set A Wedding Date Yet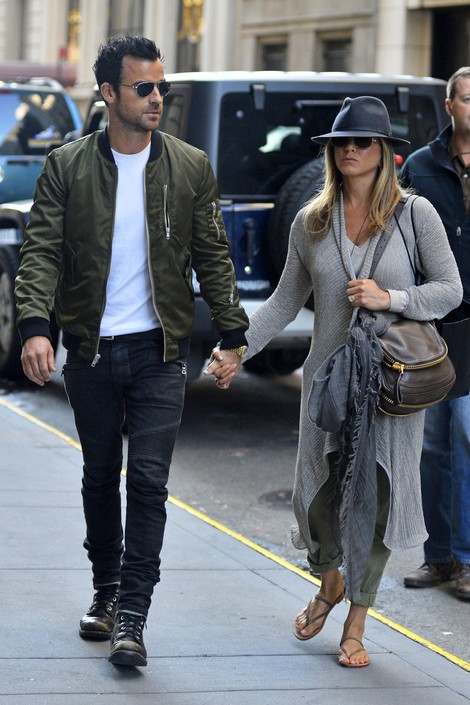 Jennifer Aniston has opened up about her impending wedding to Justin Theroux and explained that they haven't postponed their nuptials. They just haven't set a date yet.
The couple got engaged last summer, and rumors have swirled that the pair has repeatedly been forced to cancel their wedding due to obstacles such as work commitments, trouble in the relationship, and delays in the renovations of their new Bel Air, Calif. mansion, where the actors are said to have wanted to hold the ceremony.
In response to the speculation, Aniston told the Associated Press: "We have yet to set any dates. There have been no cancelled weddings. There have been no postponed weddings. There have been no arguments about where to get married. Just clearing all that up...
 
"We just want to do it when it's perfect, and we're not rushed, and no one is rushing from a job or rushing to a job. And, you know, we already feel married."
The actress stars in the upcoming film "We're The Millers" about a small-time pot dealer who creates a pretend family with a fake wife and two kids to get out of the hole after his stash and cash are stolen. It opens in theaters Aug. 7.