Jennifer Aniston Is Smoking Hot On A Chilly London Night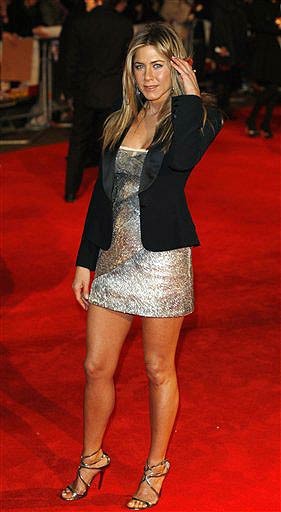 Jennifer Aniston braved the cold in a short silver mini dress at the London "Bounty Hunter" premiere yesterday. We wish she'd lose the black jacket, but people around her were wearing coats and scarves so it must have been a wee bit chilly.

Jennifer and Gerard Butler attended the event looking quite cozy on the red carpet. The actress fueled speculation about their relationship when she pulled Butler in for a close embrace while posing for pictures at the U.K. premiere. So are they or aren't they? Maybe she just needed a warm embrace?

Jen slammed rumors she is pretending to date her co-star in a bid to promote the movie, branding the suggestion "insulting."  She told British TV show GMTV, "They think that if you do a movie together and you get on really well you must be dating....I think it's a filler, it's fodder, it fills magazines, it has nothing backing it at all."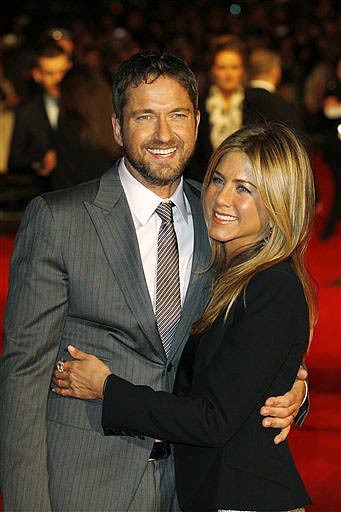 ^ click for next image ^
Click the pics for larger images:
- Click here for more Jennifer Aniston pictures! -