Jennifer Aniston In Sexy Silver Dress (Pics)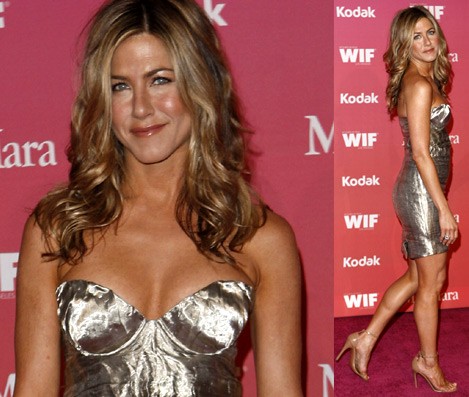 Jennifer Aniston
wore a skimpy silver dress and a youthful glow to the Women in Film Crystal + Lucy Awards. More hot pics after the jump...
Aniston, who turned 40 earlier this year, was honored with the Crystal Award, which "honors outstanding women who, through their endurance and the excellence of their work, have helped to expand the role of women within the entertainment industry."
Most recently the actress has been denying
rumors
of enjoying a secret meeting with ex-husband
Brad Pitt
behind
Angelina Jolie
's back.
Later this year Jen will star opposite
Aaron Eckhart
in the movie 'Brand New Day.' Her most recent film, '
He's Just Not That Into You
,' is now out
on DVD
.
Do you like Jennifer's outfit and style here? Does she look hot or not?
Please comment below!


- Click here for more hot Jennifer Aniston pics -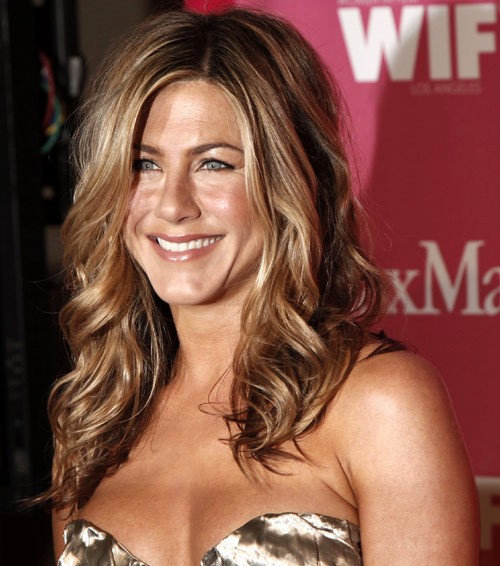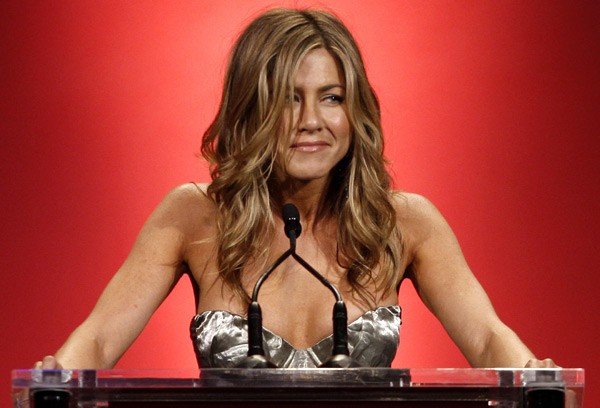 Is Jen looking hot or not? Leave a comment below!

- Click here for tons of sexy Jennifer Aniston pics -





More: Celebrity Hot or Not? / Slideshows / Fashion photos
Image © AP Photo