Jennifer Aniston Hosts Star-Studded Birthday Bash For Justin Theroux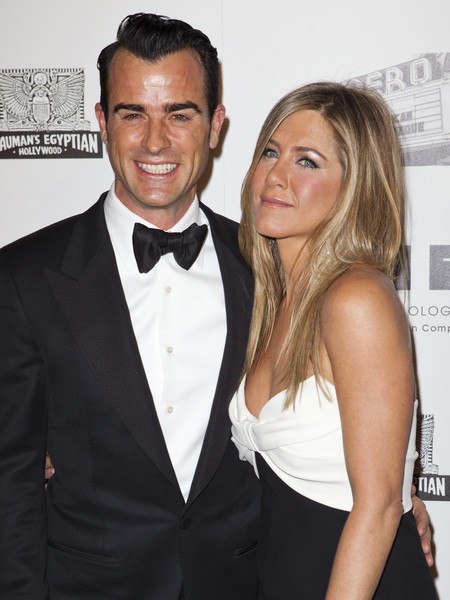 Tons of celebrities showed up to Jennifer Aniston's Los Angeles home on Saturday to help celebrate her fiance Justin Theroux's 42nd birthday.
Ben Stiller, Tobey Maguire, Jason Bateman, Don Cheadle, Isla Fisher, Will Arnett, Malin Ackerman, Kristen Bell,  Dax Shepard, Jimmy Kimmel and Ellen DeGeneres were among those who partied with the couple and ate a buffet-style meal in the couple's newly renovated Bel Air mansion.
The day marked the one-year anniversary of the pair's engagement. It had been rumored that Aniston and Theroux were going to secretly tie the knot on Aug. 10 under the guise of the actor's birthday.
In July, Aniston told the Associated Press they hadn't set a date yet. "We just want to do it when it's perfect, and we're not rushed, and no one is rushing from a job or rushing to a job. And, you know, we already feel married," she explained.
Aniston currently stars in the comedy "We're The Millers."