Jennifer Aniston Has A Sexy New Ear Piercing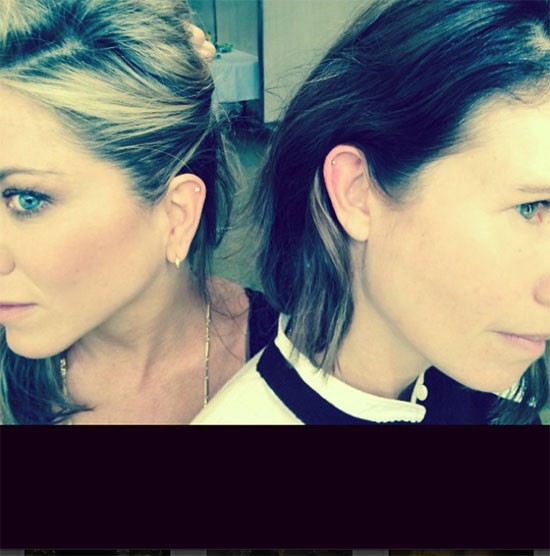 Jennifer Aniston got a sexy new ear piercing just before Halloween, and her friend Gucci Westman posted a shot of the new accessory on Instagram.

The pair both got cartilage studs, and the make-up artist captioned the pic: "Me and #jenniferaniston got our ears pierced today!!! #memories @mrchrismcmillan #loveyou."

The earring is just one of the things the actress, 44, has done to revamp her look. She also recently ditched her trademark long blonde locks for a bob hairstyle.

She recently told Vogue: "I'm always one of those girls who does a big old chop just to get it really healthy, to repair all the [damage from] hair coloring and stuff like that. And I just got bored, honestly. It's fun to change it up once in awhile."
Aniston's hairstylist Chris McMillan told Allure that the actress was partially inspired by her pal Westman's own bob while on the set of an Aveeno shoot.
In addition, Aniston has revealed her addiction to Brazilian blow dries, which use formaldehyde and keratin to straighten hair for up to three months, also led to the hairstyle change.