Jennifer Aniston Happy For Brad Pitt & Angelina Jolie; Will 'Probably Marry' Justin Theroux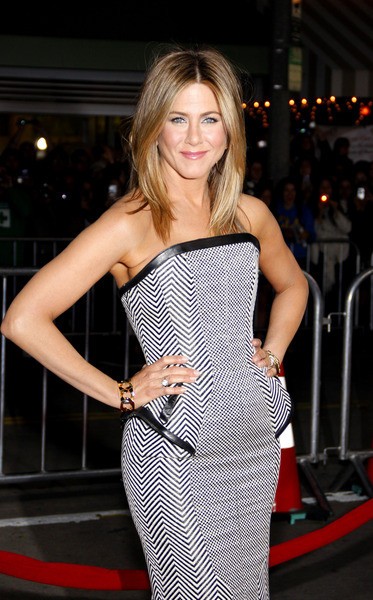 Jennifer Aniston is reportedly happy for ex-husband Brad Pitt and his new bride-to-be Angelina Jolie.

The news of the couple's engagement came as a surprise to millions on April 13, and a source close to the former Friends star told E! Online's Marc Malkin that she's fine with it and very happy where she is right now.

"She doesn't care. She really doesn't," the source says. "She's happy with Justin [Theroux]. "She'll probably marry him. She's moved on.
"People don't want to believe it, but she has," the source added.

Another friend of the actress reportedly told website Hollywood Life.com that "if it weren't for Angelina" she never would have hooked up with Justin.

"Jennifer is in a really wonderful place right now. I wouldn't be surprised if she even went to their wedding," the source says.