Jennifer Aniston Goes Light Blonde (Photos)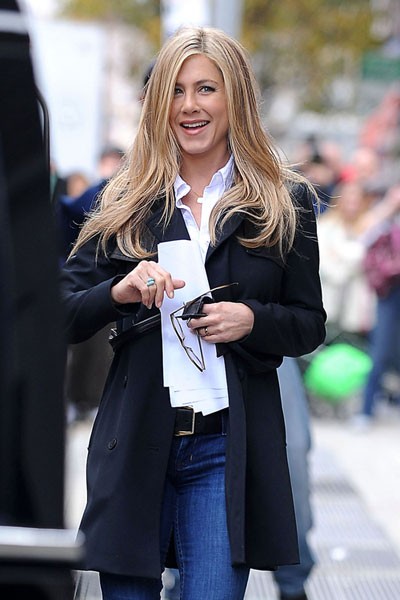 We spotted Jennifer Aniston with lighter blonde hair as she walked to her trailer on the set of her upcoming film "Wanderlust," filming on location in the West Village.
She also stars in the upcoming film "Just Go With It" about a prominent plastic surgeon (Adam Sandler) who meets the woman of his dreams (Brooklyn Decker), only to find their future thrown into jeopardy when his playboy past comes back to haunt him.

He recruits his office manager Katherine (Aniston) to pose as his current wife. Before long the lies are snowballing, and by the time Katherine's kids get involved and everyone comes together for a trip to Hawaii, it's not a matter of "if" Danny's plan with fall through, but "when."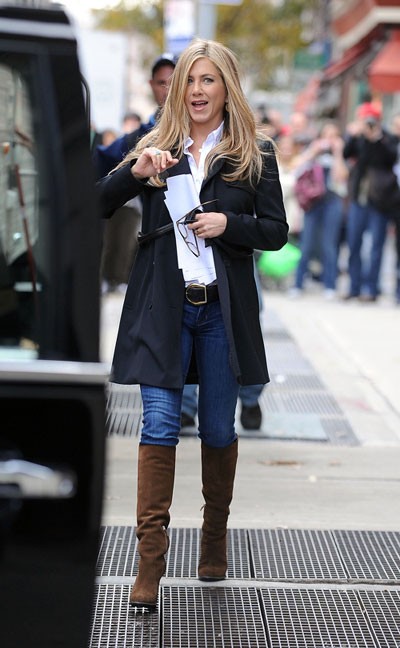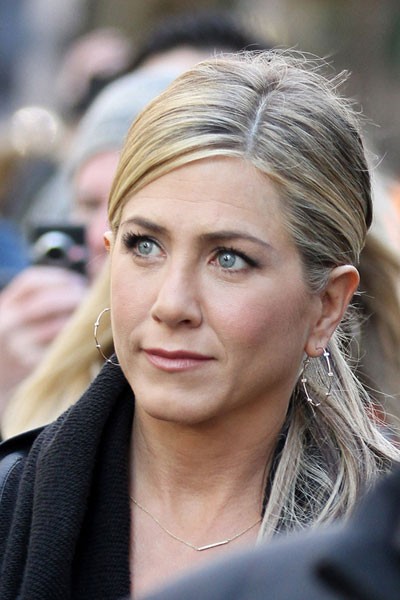 Click for more great Jennifer Aniston pictures: