Jennifer Aniston & Gerard Butler Get Frisky On The Red Carpet (Sure They're Not Dating)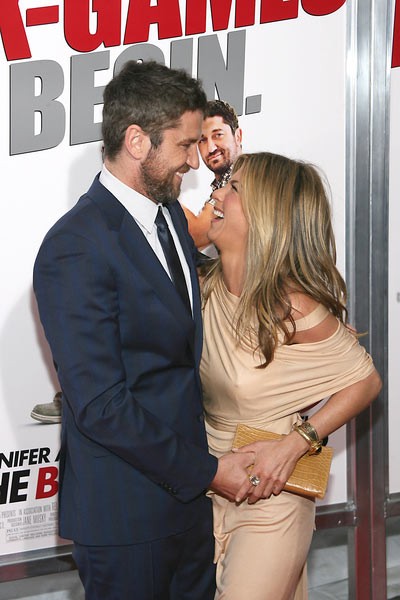 Butliston look like they were having the time of their lives at "The Bounty Hunter" premiere in New York City yesterday.  Not surprisingly, Jen couldn't seem to keep her hands off the "300" hunk and even looks like she may be a little aroused (or just chilly).

Unfortunately, Jennifer Aniston & Gerard Butler's new film is being bashed by critics. According to AP critic Jake Coyle, "Director Andy Tennant overstuffs the film with constant overlaid music, impatient cutting and a generally unsettled approach...'The Bounty Hunter' has little to offer besides some face-time with handsome stars." Ouch!

In the film, Milo Boyd (Butler), a down-on-his-luck bounty hunter, gets his dream job when he is assigned to track down his bail-jumping ex-wife, reporter Nicole Hurly (Aniston). He thinks all that's ahead is an easy payday, but when Nicole gives him the slip so she can chase a lead on a murder cover-up, Milo realizes that nothing ever goes simply with him and Nicole.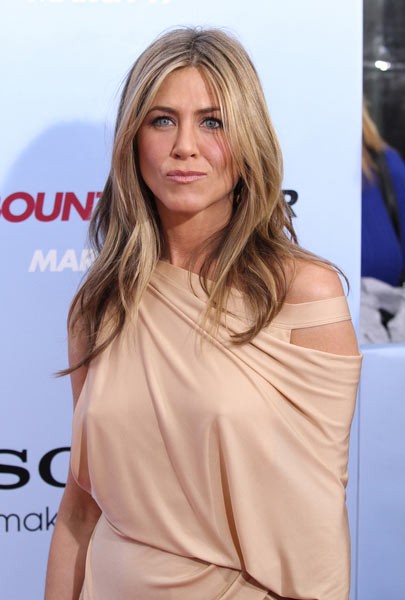 ^ click for next image ^
Click the pics for larger images: