Jennifer Aniston Flick 'The Switch' Is A Box Office Flop

Jennifer Aniston's new sperm donor comedy has flopped at the box office, despite the actress' massive publicity campaign and her spat with newsman Bill O' Reilly.
 
O'Reilly took issue with comments Aniston made about wannabe mums seeking out donors, making her movie "The Switch" a big talking point - but even that wasn't enough to lure in film fans.
 
The movie, which co-stars Jason Bateman, opened with a disappointing $8.1 million and didn't even make the top five. It landed in eighth spot behind the debuts of "Twilight" spoof "Vampires Suck," "Lottery Ticket" and "Piranha 3D."
 
Sylvester Stallone's action blockbuster "The Expendables" held the number one spot for a second week with a $16.5 million weekend take. "Vampires Suck" came in second with $12.2 million and Julia Roberts' "Eat Pray Love" slipped a spot to three with $12 million.
 
Comedies "Lottery Ticket" and "The Other Guys" rounded out the new top five with $10 million weekends.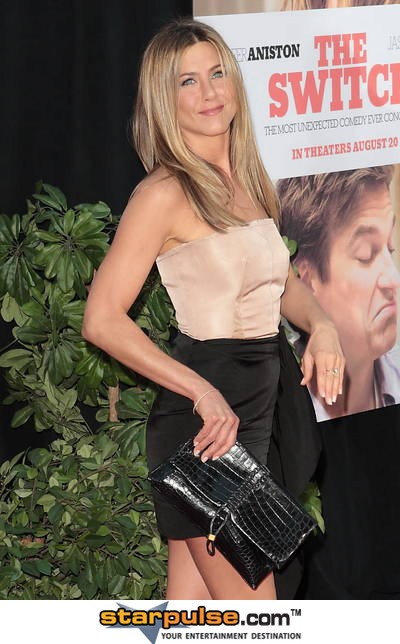 Click for more great Jennifer Aniston pictures: