Jennifer Aniston Delaying Wedding - For Brad Pitt?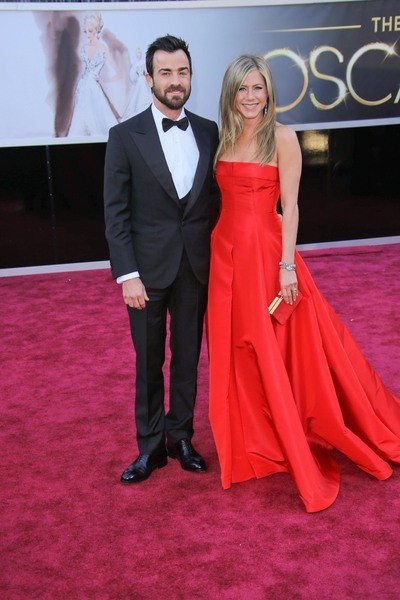 Jennifer Aniston can't wait to get married to fiancée Justine Theroux - but she won't step on ex Brad Pitt's big day, according to reports.
Aniston was hoping to have a summer wedding with the Tropical Thunder writer, but with Pitt and Angelina Jolie planning on marrying sometime in the season, Aniston has decided to wait.
A source tells Us Magazine, "She does not want her day associated with them." She was considering moving up the date and having a spring wedding, but Theroux "got weirded out by all the rushing."
With the decision to wait until after Pitt and Jolie share their vows, Aniston's plans are completely on hold. "Nothing has happened on that front in a month."
Aniston and Theroux got engaged last summer, four months after Pitt finally popped the question to Jolie.