Jennifer Aniston And John Mayer Back Together?!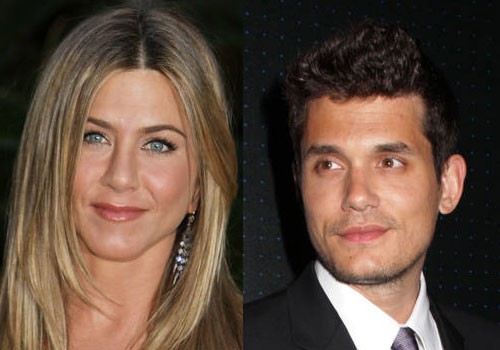 Earlier today a spokesperson for Michelle Trachtenberg dismissed rumors the actress was dating John Mayer - and now we already have another rumored girl for the Half of My Heart singer: Jennifer Aniston!
While Mayer famously said some interesting things about his other ex Jessica Simpson in Playboy, he gushed over his relationship with Aniston: "That woman would never use heartbreak warfare... That woman was the most communicative, sweetest, kindest person." He also told Rolling Stone: "I've never really gotten over it. It was one of the worst times of my life." 
Star is now reporting that the two have gotten back together and have been in a few steamy dates when their busy schedules will allow it. Are the rumors true? We'll just have to wait and see if another spokesperson has to deny their client is dating Mayer today!