Jennie Garth Writes New Blog, Says She Tries To 'Shop Smart'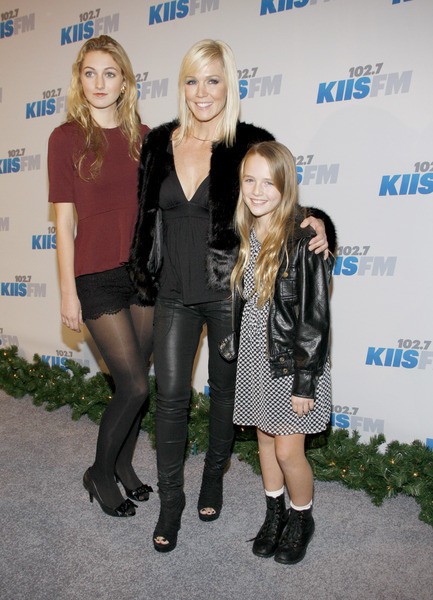 In a special new column for coupon website RetailMeNot.com, actress Jennie Garth talks about her frugal upbringing.
On Wednesday, Garth debuted "The Real Deal" column and wrote about her poor past growing up with five siblings in a small town in Illinois.
She wrote, "My upbringing certainly influenced my relationship with money, as everyone's does. We grew much of our own food, and I can still remember flipping through the tattered pages of my mom's favorite cookbook, about feeding a family on $12 a week..."
Despite finding fame and fortune after landing the role of privileged teen Kelly Taylor on TV show "Beverly Hills, 90210," Garth's approach to money hasn't changed.
 
She added, "I'm no Beverly Hills socialite. I've only played one on TV... I'm nothing like Kelly Taylor. In fact, Beverly Hills is not my scene at all. Yes, I live in L.A. but I don't live in a mansion with a cook and a butler. I guess you could say I'm a little less fancy - and a lot more down to earth."
Following her split from husband Peter Facinelli last year, Garth has been adjusting to life as a single parent to three daughters and admits she is always on the lookout for a good deal.
 
The mom wrote, "When you're a single parent, finding a bargain becomes less of a nicety and more of a necessity. That's why, whether I'm ordering books on Amazon, clothes for my girls at Forever 21 or just random stuff at CVS, I try to shop smart. Please follow me on my journey all year long right here at retailmenot.com/blog. I promise to share all of my best bargain finds, some so fine I'm sure even Kelly Taylor would approve."
Garth is currently dating musician Jeremy Salken.