Jennie Garth Shows Off Her Athletic Abs In Workout Gear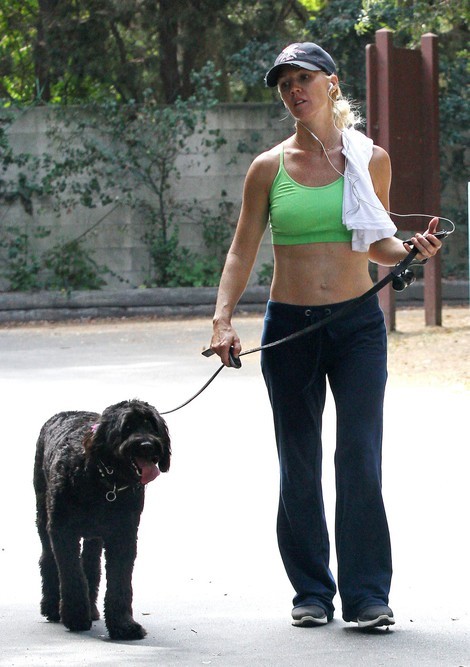 We spotted Jennie Garth walking her dog near her home in Los Angeles on Tuesday. The actress looks pretty fantastic for 40. She wore a bright green sports bra and navy sweat pants, showing off her slender, yet fit, frame.
The actress came under fire last month for looking too skinny following her split from husband Peter Facinelli. While she's still thin, Garth looks much healthier in these new photos.
The actress, who recently appeared in the reality show "Little Bit Country," hopes to land another scripted role. She and her former "Beverly Hills 90210" co-star Luke Perry are working together on a new TV project. The pals, who played lovers on the hit 90s show, are pitching a a multi-camera, half-hour show to TV executives.
See more photos of Jennie...