Jennie Garth Looks Very Thin Post-Split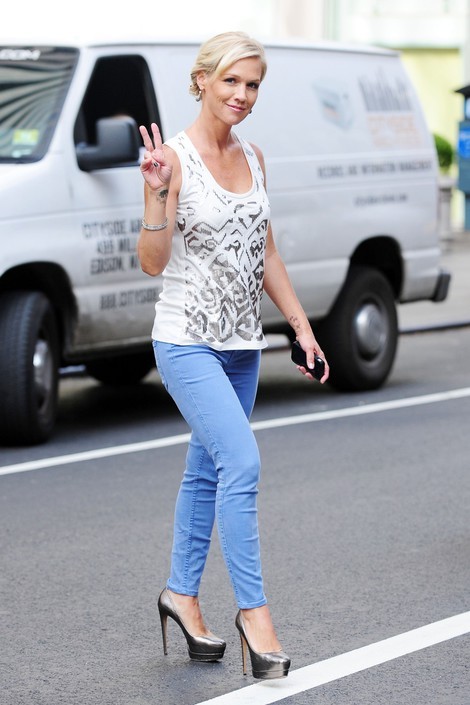 We spotted Jennie Garth on her way into"Fox and Friends" for an appearance in New York City on Tuesday. The former "Beverly Hills, 90210" star has always been slender, but it looks like she's lost some weight in the wake of her split from husband Peter Facinelli earlier this year.
The couple was married for 11 years and have three daughters: Luca, 14, Lola, 9, and Fiona, 5. The actress, who turned 40 in April, and Peter broke up in January.
Garth recently starred in the reality show "Little Bit Country" and said she was happily married when she signed up for the show. She had "no idea" she'd be dealing with a divorce while filming the series.
In March she told People magazine, "I've never been this stressed in my life... I'm suffering from anxiety now... You get the rug pulled from under you."
Well, sometimes people lose weight when they're really stressed, and maybe that's what's happening to Jennie.  See more photos of the star...