Jennie Garth Goes Down On The Farm In 'Garden Party'

Actress
Jennie Garth
is educating moms like her on the importance of vegetables with the new NBC web-only series "
Garden Party
." The series follows Garth as she learns about a new vegetable each month, from their beginnings on the local farm to the kitchen table in your home. The website also includes a meal planner, an interactive cookbook and a forum where moms can discuss their vegetable success and horror stories.
"I wasn't sure I was going to have as much fun as I ended up having," Garth said about filming the show.
"We were out in a local farm here, and being out there with the real farmers and the kids… we got to spray off all the fruit, pick them and chop them and, you know, eat them right out there in the farm. It was a lot of fun."
Garth told reporters she has always been a fan of vegetables, but that she discovered a lot of new vegetables and tried a lot of new vegetables while filming. She has even tried to incorporate some of them in to her children's eating. She said her children love jicama and sugar snap peas since she started bringing them home, but she admits the eggplant she brought home didn't go over very well.
So, what advice does Garth have for getting your kids to eat vegetables? Dip them in ranch dressing, of course!
"I always thought putting dressing or dip or whatever was not good for kids, but this is actually a great alternative to get your kids introduced to vegetables and get them to like them," she told reporters.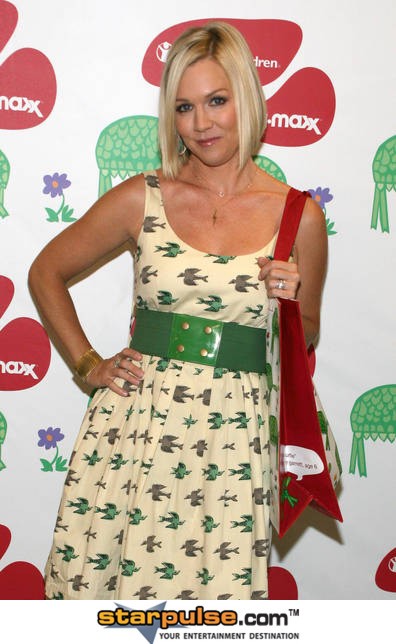 Image © PR Photos
Story by
Amanda Hamilton
Starpulse contributing writer