Jenna Jameson Blasts Ex Tito Ortiz On Twitter, Accuses Him Of Drug Use And Almost Killing Her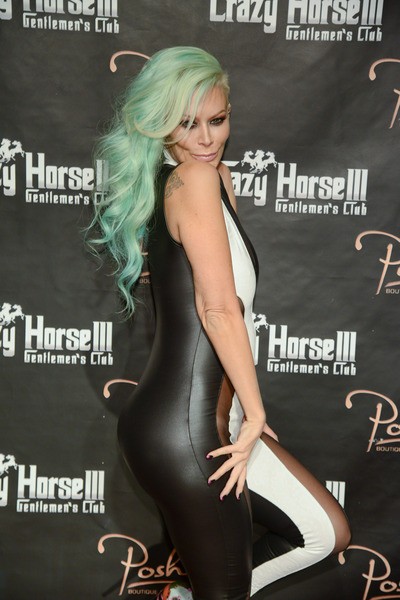 Former adult film star Jenna Jameson blasted her ex, former UFC champion Tito Ortiz on twitter Thursday, accusing him of being a drug addict and faking drug tests before his UFC fights.

Jameson, who lost custody of the couple's twin sons back in April, also accused Ortiz of nearly killing her in February and posted photos of his drugs on her twitter page.

"My ex took my poor children away from me for NO reason. He did drugs and faked drug tests for UFC. I all my time with my babies, he partied," she tweeted.

Jameson promised to tell the story of "how he almost killed me in February" and said the photos of the drugs were the ones "Tito kept prior to fights" which "Scared me and scared my kids."

"I won't lie for him anymore..." she added. "...My children need their mother not a random drug adddict."

Ortiz has spoken out since his ex-girlfriend's tirade though, telling TMZ.com that she's lying.

"The unfortunate allegations being made against me are simply not true," he said. "I would never do anything to jeopardize my family. Being a great father and protecting the well-being of my children remains my top priority.

"I thank my family, friends, and fans for their kind words of support at this time. For my children's sake, I appreciate you respecting our privacy."

Tito and Jenna have had domestic issues in the past. In 2010 Ortiz was arrested and charged with a felony over a domestic dispute at the couple's home, but the charges were dropped by Jameson. The former porn actress was also arrested for domestic battery last month after attacking her assistant with her iPhone.

Jameson lost custody of her children shortly after.

The adult star is currently working on her second book, a novel about an ex-porn star who leaves L.A. to start a new life in New York, where she falls for a "war hero-turned-investment banker."