Jenna Jameson Blames Awkward Interview On 'Exhaustion'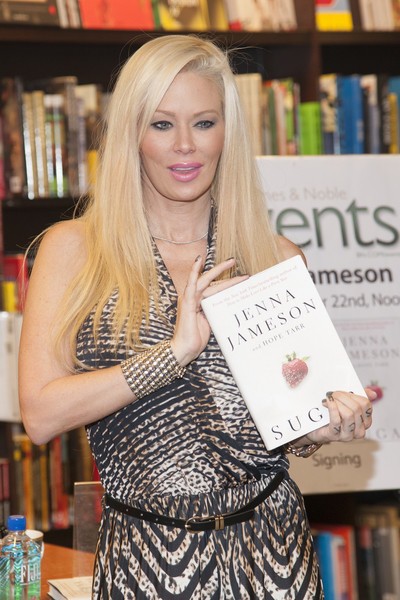 Former adult film star Jenna Jameson is blaming lack of sleep for an awkward interview she did with morning show Good Day New York on Monday.

Jameson was promoting her debut erotic novel "Sugar" on the show, but her interview was cut short after she appeared to be out of sorts during the chat, slurring her words and seeming a bit confused.

But the ex-porn star, who has battled substance abuse in the past, says she wasn't under the influence of any drugs or alcohol and was just suffering from exhaustion.

"Very tired," she told TMZ.com. "I was exhausted."

TMZ reports that Jenna's interview on GMNY was scheduled to run for two segments, but was cut short after one; however Jenna said that the interview went as planned and wasn't cut short.

The star's publisher, Skyhorse, confirmed with the website that she had little sleep the night before the chat because of travel delays.

A rep for Skyhorse told TMZ that they're making sure she "gets enough sleep" before the rest of her upcoming book tour.