Jenna Dewan Sizzles In The March Esquire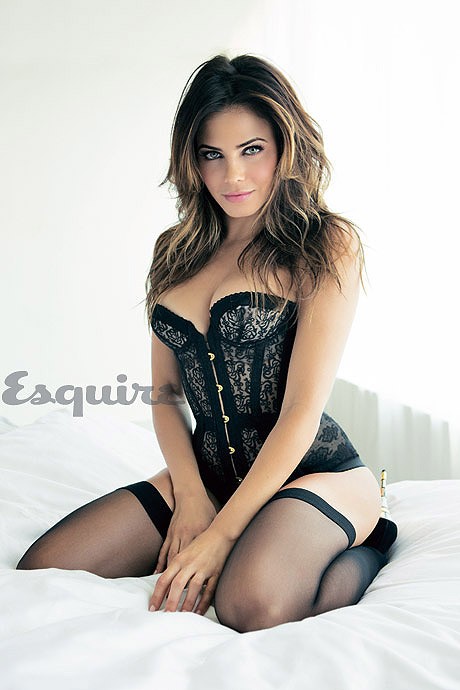 Actress Jenna Dewan-Tatum is a few months pregnant and showing a growing baby bump now, but before the American Horror Story found out she was with child she posed for a sizzling photo shoot for the March issue of Esquire magazine.

The sexy star, married to Hollywood hunk Channing Tatum, is the highlight of the magazine's online "Funny Joke From A Beautiful Woman" feature also (you can watch her tell her joke in the video below -- and decide for yourself if you think it's funny).

Jenna got herstart as a backup dancer for the likes of Justin Timberlake and Janet Jackson, which made her a shoe-in for the lead in 2006 dance flick Step Up; a role that also introduced her to Tatum.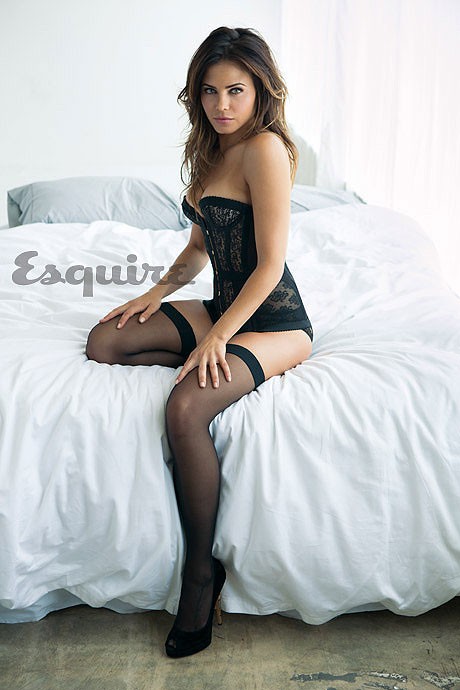 "[Touring] Japan with Janet was crazy. I'd have people following me, taking pictures," she explains about her past. "Why? I'm just the backup dancer."

As far as Horror Story goes, Jenna starred in a six-episode arc on the show, where her character met a gruesome end (or did she?).

"It's one of those shows where you find out what you're doing the night before. I'd get the script and my jaw would fall to the ground," she says.

As for her character's death? Jenna told TV Guide in December that "Anything is possible on that show."

Check out more of Jenna in the March Esquire and at Esquire.com.