Jenna Dewan 'Proud' Of Husband Channing Tatum's Nudity In 'Magic Mike'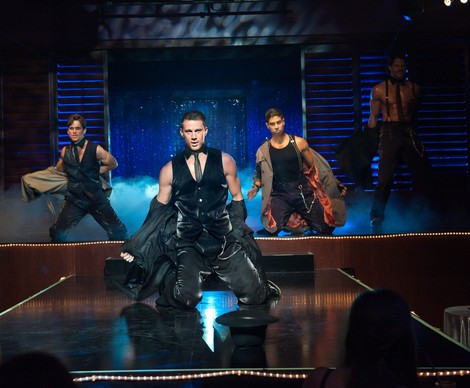 One of the much-buzzed films of the year, "Magic Mike," is attracting a lot of attention for its eye candy. Channing Tatum, Matthew McConaughey and Joe Manganiello are just some of the guys who strip off in the new film, which hits theaters June 29.
The film is based on Tatum's work as a male stripper before his acting career took off. His wife Jenna Dewan isn't jealous that so many people will see her husband nude on the big screen. She told E! Online, "I was prepared. I knew what was coming, but I think the movie is amazing. I'm happy for people to see it. He's so good in it. I'm just so proud."
Dewan, a dancer in addition to an actress, was impressed by some of her husband's moves on the dance floor. She said, "there were moments in that movie where I was like, 'I gotta give it to you - I could not have done that. That was amazing."
Meanwhile, McConaughey loved his role as a raunchy stripper, insisting shedding his clothes in front of a crowd was like a "drug." He told The Advocate, "I would regret it for the rest of my life if I was in a male stripper movie and didn't get up there and strip myself."