Jenna Dewan Looks Incredible Four Months After Giving Birth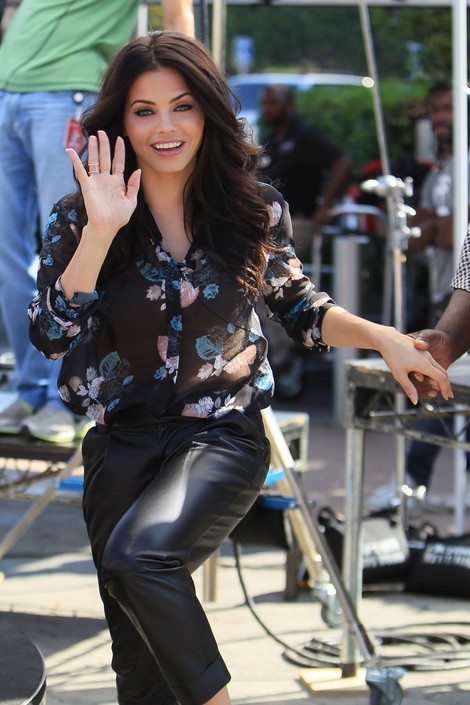 Jenna Dewan Tatum welcomed her daughter in June and looks amazing just four months after giving birth. We spotted the actress at Universal Studios during an interview with "Extra" on Wednesday, and she rocked leather trousers and a sheer flowered blouse.
The 32-year-old star managed to get back to her pre-pregnancy figure less than two months after she and her husband Channing Tatum welcomed Everly Elizabeth Maiselle.
The "Step Up" star says exercising throughout her pregnancy kept her in shape.
She told Life & Style magazine in August: "I took care of myself and literally the day I went into labor I had been for an hour-and-a-half walk. My body just kind of bounced back so I was lucky. And I have two dogs that are keeping me in shape - plus I'm breastfeeding."
See more photos of Jenna...