Jenna Dewan And Kristen Bell Take It All Off For Allure's 'Nudes Issue'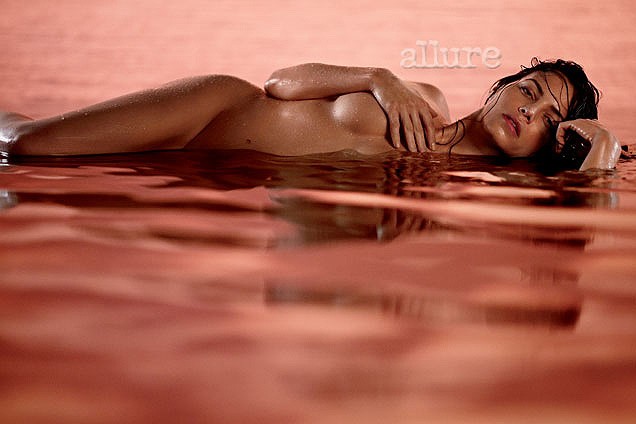 Each year at this time Allure magazine releases their sizzling "Nudes Issue," and this year they've pulled out all the stops with sexy shots of actresses Jenna Dewan, Kristen Bell, Nia Long and Minnie Driver.

Jenna Dewan sizzles laying half submerged with one leg out of the water and one arm draped over her breast.

"I hope I worked out just enough," she says about doing the shoot less than a year after giving birth.

Asked what husband Channing Tatum had to say about the shoot, Jenna answered, "Chan was really on board with it — he knows I'm very comfortable in my own skin."

The 33-year-old, who says she's nude "a lot," said she found the shoot somewhat humorous.

"It's really funny, the direction you get when you're doing this photo shoot. It's like, 'Show more side boob. Oh, can you relax your fingers while you're covering your nipple?'" Jenna explains. "And don't show the cooch.

"These are words I will never hear again."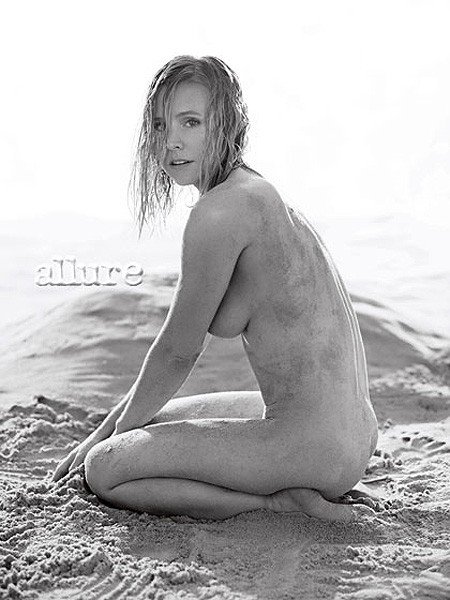 Bell, on the other hand, is a bit more modest and self-conscious about her body, revealing that since she's given birth she's "happily used a body double" for some of her on screen work.

"It's a very nice thing to be able to rely on," she says.

The actress, also 33, says her favorite body part is the butt -- both her own and those of others.

"I'm a big fan of buns. Buns and cakes," she says. "On anybody. Not just my own. I mean, I'm a fan of my own buns. I'm very happy with the amount that I've been given, and I often attempt to sculpt them into something more than what I've been given. But I notice other people's buns quite a bit."

Check out the rest of the photos over at Allure.com or pick up the May issue, featuring the sexy Olivia Munn on the cover.