Jeffrey Jones Gets Three Years Probation For Sex Offender Violation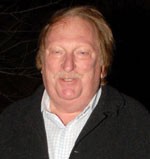 "Ferris Bueller's Day Off" star Jeffrey Jones has been sentenced to three years probation for failing to update his sex offender registration last year.

The actor was arrested in 2003 after he was caught in possession of child pornography and for employing a 14-year-old boy to pose for inappropriate images.

The possession of child pornography charge was subsequently dropped after Jones pleaded no contest to inducing a minor to pose for sexually explicit photographs. He was sentenced to five years' probation and ordered to register as a sex offender every year.

But Jones was taken into custody in June after allegedly failing to update the register on his 63rd birthday on September 28.

He was freed on $20,000 bail and appeared in a Los Angeles court one year later on Tuesday, when he pleaded guilty to the charge of failing to update his sex offender registration.

Jones was also ordered to complete 250 hours of community service in a roadside clean-up program.