Jeff Goldblum Recreates 'Jurassic Park' T. Rex Chase For Epic Wedding Photo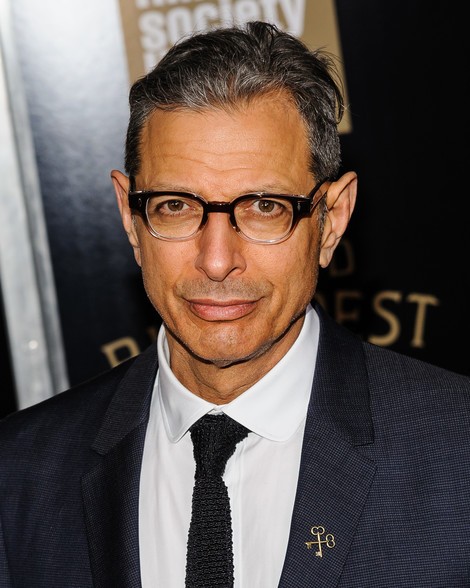 Jeff Goldblum attended a wedding in Toronto, Canada, over the weekend and had a little fun with the bridal party by posing for a "Jurassic Park"-themed photo.
The image, taken by photographer Adam Biesenthal, shows Goldblum, the bride, groom and others running from a giant T. Rex (who was digitally inserted).
It's awesome that someone came up with the idea and even greater that the actor played along with it.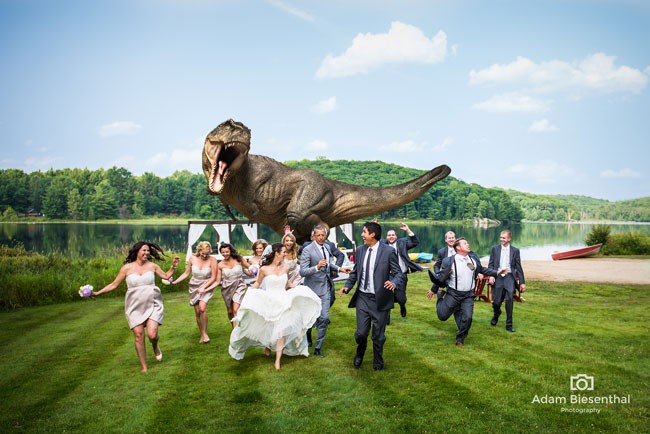 Golblum himself is preparing to walk down the aisle with his fiancee Emilie Livingston. The couple got engaged last month while vacationing in Hawaii.
This will be Goldblum's third marriage. He was previously married to former co-stars Patricia Gaul ("Silverado") and Geena Davis ("The Fly.")
Meanwhile, the new "Jurassic World" hits theaters in 2015. Chris Pratt ("Guardians of the Galaxy") stars.