Jeff Goldblum Gets Engaged In Hawaii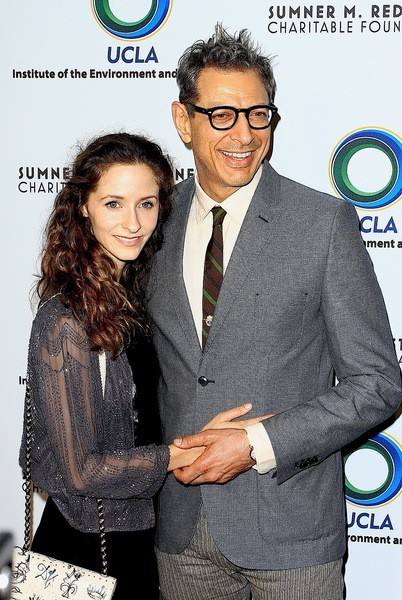 Jeff Goldblum is engaged. The actor, 61, proposed to actress/gymnast Emilie Livingston, 31, while they were on vacation in Hawaii last week.
Livingston documented the moment online, sharing photos and her feelings about the big event.
Goldblum popped the question in a store they frequently visit, and Livingston wrote on Twitter: "He proposed @ our fave #okstore. I was taken over by tears of joy n ecstasy! We picked the ring 2gether #inlove."
She also wrote: "Celebrating our engagement! #haleakala #sunrise #jeffgoldblum #emilielivingston #soulmates #initforlife #love."
This will be Goldblum's third marriage. He was previously married to former co-stars Patricia Gaul ("Silverado") and Geena Davis ("The Fly.")
He recently made news for winning a three-year restraining order against a woman he has accused of stalking him since 2001.
Jul 8 he proposed @ our fave #okstore. I was taken over by tears of joy n ecstasy! We picked the ring 2gether #inlove pic.twitter.com/UGNuiBysz1

— Emilie Livingston (@emchka) July 13, 2014