Jeff Daniels Begins Filming On 'Dumb & Dumber' Sequel Following Emmy Win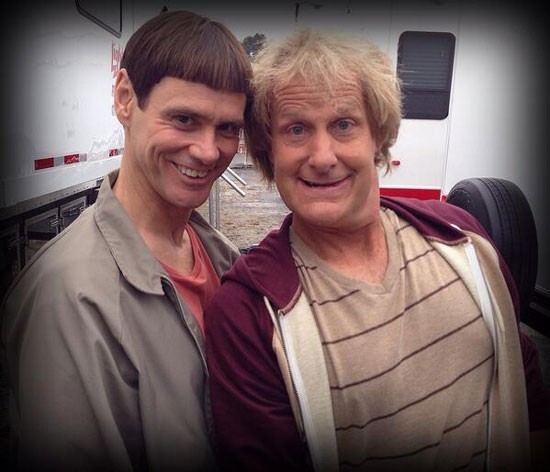 Jeff Daniels jetted to Atlanta, Georgia, following his Emmy win for "Outstanding Lead Actor in a Drama Series" trophy for "The Newsroom" on Sunday in order to work on the upcoming "Dumb and Dumber" sequel.
Daniels was the surprise winner in a category that saw competition from heavyweights including Jon Hamm ("Mad Men"), Bryan Cranston ("Breaking Bad"), Kevin Spacey ("House of Cards"), and Damian Lewis ("Homeland.")
The actor had to skip the after parties in order to start shooting "Dumb and Dumber To" on Monday morning.
He plays Harry Dunne in the sequel to the 1994 flick and has promised fans that his and co-star Jim Carrey's performance will be worth the wait. It will also be quite a contrast to his role as brainy newsman Will McAvoy on HBO's "Newsroom."
"The intellectual free fall from Will McAvoy down to Harry Dunne is going to be jarring!," Daniels explained. "There are some things that we're going to do in Dumb and Dumber To that make the toilet scene (in the first film) seem lame. (It) pales in comparison and I can't divulge what, but just that they've topped it. They best thing about it? I get to work with a comedic genius."
Daniels even posted a photo of himself and Carrey embodying Harry and Lloyd.  He captioned it: "We're back!!!"
"Dumb and Dumber To" centers on Harry (Carrey), who needs a kidney transplant. He hits the road with Lloyd to find his possible illegitimate child who can donate a kidney.