Jeff Conaway Hospitalized, In Critical Condition After Overdose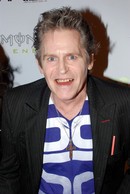 GreASE star Jeff Conaway has been hospitalized after suffering an apparent overdose.

The 60 year old, who played rocker Kenickie in the hit 1978 movie musical Grease, has famously battled problems with cocaine, painkillers and alcohol, and is in critical condition at Encino Hospital Medical Center, according to the Los Angeles Times.

Conaway recently told WENN he has been struggling with pain ever since he fell down a staircase and suffered a broken hip, a fractured neck and a brain hemorrhage last year.

He has been diagnosed with pneumonia and was unconscious at press time.

Conaway's troubles with substance abuse have been extensively documented on reality television. He became one of celebrity counselor Dr. Drew Pinsky's most agitated patients on reality TV show Celebrity Rehab With Dr. Drew.