Jean-Claude Van Damme Shows Off His Moves, Abs At 'Expendables 2' Photocall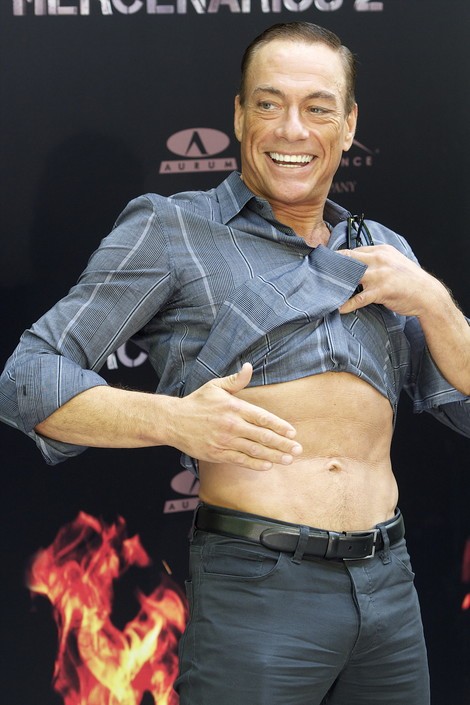 Dolph Lundgren, Jason Statham and Jean-Claude Van Damme attended the photocall for "The Expendables 2" at the Ritz Hotel in Madrid, Spain, today.
Van Damme, 51, appeared to be in particularly good spirits, executing some martial arts moves for photographers and showing off his smooth, if not necessarily rock hard, abs.
In the film, Church (Bruce Willis) reunites the Expendables for what should be an easy paycheck; however, one of the men is murdered on the job, and their quest for revenge takes a bad turn.
Also starring in the action-packed film are Sylvester Stallone, Jet Li and Terry Crews.
Check out more photos of Van Damme goofing off in Spain...