Jean-Claude Van Damme Performs Death Defying Split In Volvo Commercial - Watch It!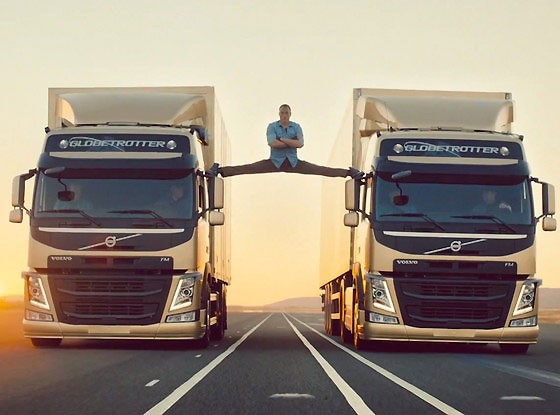 Jean-Claude Van Damme may be 53, but he still has the flexibility he demonstrated 25 years ago in his iconic martial arts film "Bloodsport."
In a new advertisement for Volvo titled "The Epic Split," the actor performs a stunning horizontal split between two trucks, revealing the precision of the Swedish carmaker's dynamic steering.
Enya's "Only Time" plays in the background, and Van Damme says in a voice over: "I've had my ups and downs, my fair share of bumpy roads and heavy winds. That's what made me what I am today.
"Now I stand here before you, what you see is a body crafted to perfection, a pair of legs engineered to defy the laws of physiques and a mindset to master the most epic of splits."
The camera pans back to show "The Expendables" star perched between two trucks as they slowly pull apart from each other and the actor's legs split apart seamlessly.
Van Damme recently appeared in "The Expendables 2."
It was revealed over the summer that movie execs are planning to reboot his iconic films "Bloodsport" and "Kickboxer."