Jazz Musician Marcus Miller Injured In Tour Bus Crash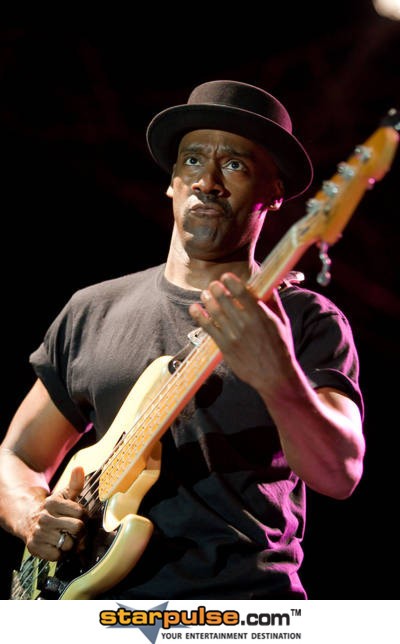 Marcus Miller is recovering from minor injuries after his tour bus crashed in Switzerland on Sunday.

The Grammy Award-winner was travelling with 10 of his bandmates from Monte Carlo, Monaco to Hengelo, Netherlands when their vehicle overturned on a busy highway near Schattdorf.
The driver was killed in the accident and Miller and the remaining passengers were transported to a nearby hospital for medical treatment, according to the Associated Press.

Miller, 53, is perhaps best known for collaborating with jazz legend Miles Davis, singer Luther Vandross and pianist Herbie Hancock.

A post on his Facebook.com reads, "This is Bibi (Green, Miller's manager)...I haven't had the chance to look at posts, but I know everyone is concerned for Marcus' safety, and the safety of the band and crew. They were in a bus accident this morning in Switzerland."
"Sadly the bus driver was killed, but Marcus, the band and crew are all okay. Marcus has already been released from the hospital as have Alex Han (saxophonist) and Kris Bowers (pianist). Some band and crew are being kept in hospitals overnight. I will be in touch very soon with more news."
"Thank you all for your thoughts and prayers."