Jazz Appreciation Month: My Favorite Smooth Jazz Artists
April is Jazz Appreciation Month, so what better time to pay tribute to my favorite genre of music? Smooth jazz is my genre of choice, and the artists below are the reason why. From great tunes to amazing concerts, they never fail to put a spring in my step or a tune in my head. In alphabetical order, here are my three favorite smooth jazz musicians, and a few others that you should give a listen to.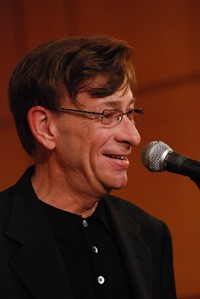 Bobby Caldwell
It's fitting that the first artist I ever listened to tops this list. The first concert I ever attended was Bobby Caldwell at Humphreys by the Bay when I was five; I got "Heart of Mine" stuck in my head and it's been there ever since. Twenty years later, I still haven't heard a singer whose voice I love more than his. He's been turning out soulful hits since well before I was born, without fail; I can put on any of his albums and instantly relax.
In recent years, Bobby has shifted his attention to covering soulful classics like "Luck Be A Lady" and "Beyond The Sea." His voice still sounds pretty much exactly like I remember it from my childhood. I can only hope I can have a career as long and prolific as he has.
Besides his own individual career, Bobby has written songs for Neil Diamond, Al Jarreau, Roberta Flack and others. Not to mention that he's given many musicians their start as part of his band, including another favorite jazz artist of mine, the incomparable Dave Koz. Not only do I love Bobby's music, I have him to thank for opening the door for other artists that I've also come to enjoy.
Listen To This: "Solid Ground"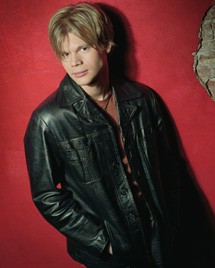 Brian Culbertson
Brian Culbertson tops my list of favorite musical artists ever. From Long Night Out to XII, every album he's turned out has produced songs that get stuck in my head, have inspired me to write, or have gotten to me in some way. His Modern Life is the best single jazz album I've ever heard (if not one of the best albums I've ever heard period), and I've gotten moved by such tunes as "The Rise and Fall (Of Loving You)," "The House of Music" and his cover of "Save The Best For Last." The first time I heard those three songs, I actually stopped what I was doing just to sit and listen to how beautiful they are. Brian has the amazing ability to give a song a real emotional hook.
He also puts on one of the best live shows I've ever seen. They're full of energy, fun, wit and a real love for his fans that always shines through. His live performances are so good that I always go whenever he's in town, even if I know it isn't new material. I once extended a vacation in Las Vegas two whole days just so I could stay to see him perform at a local casino - and it was absolutely worth the time and expense. I always leave a Brian Culbertson concert in a good mood and feeling excited about life.
Brian is also incredibly appreciating of and accessible to his fans. At every concert I've been to, he does a meet-and-greet after the show, and he's easily found on both Twitter and Facebook, as well as doing regular Ustream chats.  He's just an all-around good guy making great music, and who can ask for more than that?
Listen To This: "Skies Wide Open"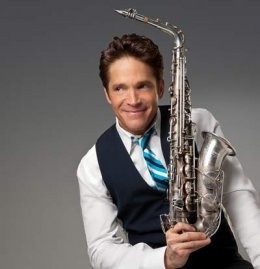 Dave Koz
I can't think of a more well-known smooth jazz musician than Dave Koz. Not only is he an incredibly talented saxophonist, he's also become an ambassador for the genre.
After getting his start with Bobby Caldwell, Dave has had an incredibly productive solo career. It's no wonder that his albums have been so successful when he packs them with music which is both catchy and incredibly full of life. His The Dance is one of those albums that I can put in my CD player and leave there for months on end. Dave's songs truly convey his love for life and passion for music. Maybe that's why they've become part of pop culture - he's responsible for the theme song to General Hospital ("Faces of the Heart"), and has performed on Beverly Hills, 90210 and Desperate Housewives, in addition to being the bandleader for The Emeril Lagasse Show. He's also been a well-known radio host since 1994.
It's completely unsurprising that Dave received his own star on the Hollywood Walk of Fame in 2009. In addition to his recording career, radio show, TV appearances, and an annual cruise, he puts on the best live shows I've ever been to in any genre. (When he and Brian Culbertson tour together? It's a can't miss event.) His live concerts are truly an experience. What's more, like Brian, his shows are family-friendly. My family goes to Dave's Smooth Jazz Christmas concert every year and it's become a family tradition of more than a decade.
I can also say personally that Dave is a class act. At last year's Christmas tour, I was told by event staff that I'd have to leave the post-show autograph line because I was in a wheelchair, which they refused to accomodate. Needless to say, I was crushed. But it was Dave to the rescue - he took time out to meet me, sign an autograph for me, and remembered me from the previous concert I'd attended. He not only put on a great show that evening, but he saved the night for me as well. As talented and as sweet as he is it's no wonder that he's enjoying such great success.
Listen To This: "Together Again"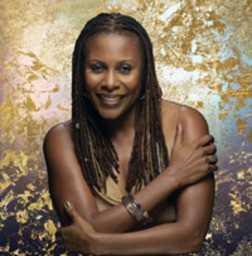 The Rest of the Best
What's especially great about the smooth jazz genre is that while I have three major favorites, there are plenty of talented artists whom I enjoy listening to. Brenda Russell is one of my favorite female vocalists in any genre; her single "Piano In The Dark" still gives me chills when I hear it. The late Wayman Tisdale was not only a great musician, but also an incredibly lovely human being who brightened a stage just by showing up.
There are also talented performers like Norman Brown, Rick Braun, Eric Darius and Candy Dulfer. Not only do they make great music, all these people often play on each other's albums, so the genre is like one musical sandbox.
If you haven't listened to smooth jazz, click some of the links above and give it a try. You'll discover a charming, infectious and family friendly genre of music that will stick with you. Happy Jazz Appreciation Month!