Jay-Z's Alleged Mistress Disses Beyonce In Cringe-y Music Video 'Sorry Mrs. Carter'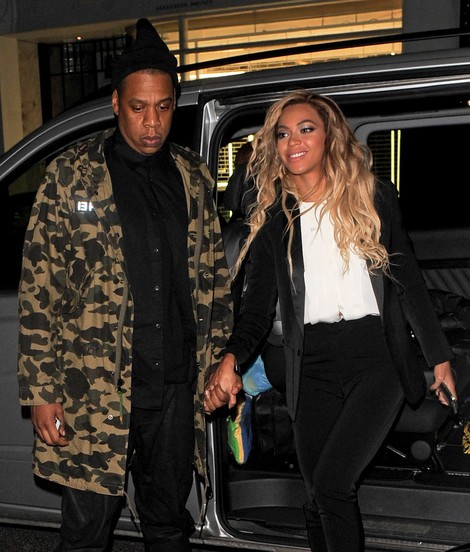 Liv, the rapper/model rumored to be one of Jay-Z's alleged mistresses, has released a music video of a song entitled Sorry Mrs. Carter, in which she throws serious shade at Beyonce, claims she didn't sleep with Jay-Z – but says Rita Ora did.
The song, which samples heavily from Outkast's Sorry Mrs. Jackson, features lyrics such as "I was gonna respect you / but since you crossed over into my lane / it's time to check you.
"Your man? He likes all natural, flawless model chicks like me."
Caution: Language
The music video uses a handycam and some bizarre shots, many of them featuring Liv as she layers on lip gloss, raps in front of a window, and sits in a hot tub.
She goes on to use the song to explain her side of the allegations, rapping, "Got my name in the news saying things I ain't do / Side chick. Never. Mistress. Who? / Ya'll misinformed, got it misconstrued/ F--k, f--ing to the top, me and Jay never screwed."
The rapper then name drops Rita Ora as a possible mistress, adding, "We could have been close friends but more than friends / could have been as hot as Rita Ora and them."
Throughout Liv references the couple's songs, rapping, "Jigga man, I don't care if you rap, you got to R-E-S-P-E-C-T", "You got 99 problems, I'm not tryin' to be one", "Girls can't run the world fightin' over men / all my single ladies better keep in mind / when them those tables turn you gon' be the wife."
The video doesn't exactly have the highest production values, but it definitely adds another bizarre layer to all of these rumors of infidelity.